Psychic readings from the comfort of your home ★ Online Fortune-teller Evina LIVE
"LIVE VIDEO via web browser – on a mobile phone or computer – ONE CLICK ONLY. 100% discretion. No data saved."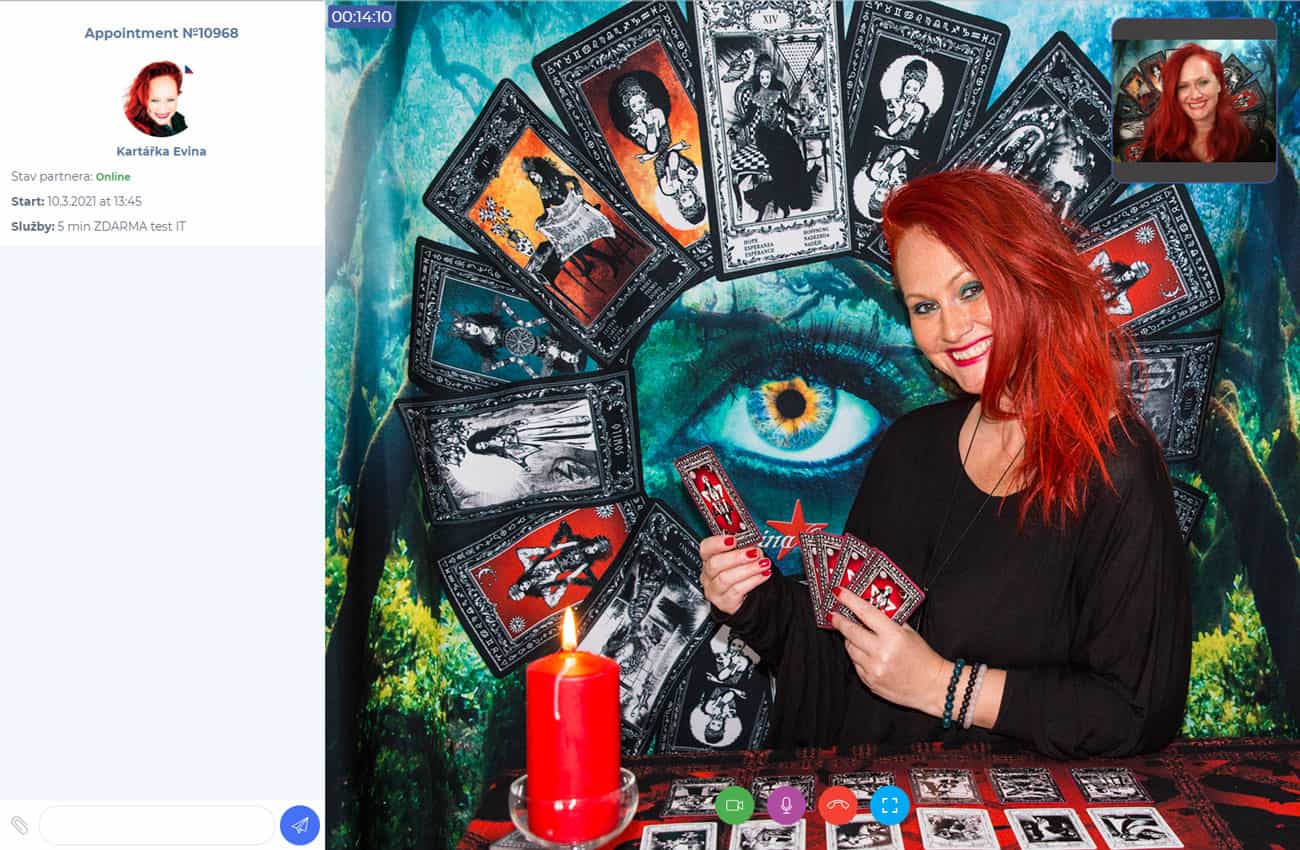 Evina Schmidova
Fortune teller and popular author of divination cards
"If you have 20 minutes, we will find a novel way for your happier and more successful life."
How is the reading done?
Reading cards done online directly on my website. You do not need to install anything. It is really easy. After payment, you will receive a URL in the e-mail, to which you CLICK only once and live communication will start on the date you selected. We also have a backup solution. In case of connection failure, we can use an alternative system directly on our website. Just open the Spare Webcam and enter the password that I will tell you.
If you want to know the answers to your questions, book a free date on the calendar.
[oz_template employee="10912,10909″]
5 min FREE test connection / 15 min – €14.99 / 30 min – €29.99
We recommend testing the technical equipment before paying – above all a good internet connection, a functional microphone and a camera. Order a FREE appointment from the calendar and we will test it together.
How am I different from other fortune-tellers?
I can divine in various ways. However, I prefer to use my oracle cards. The first one "Mystery of Life" I created for over three years. I know the specific meaning of each of the 101 cards intimately. I know what message the omniscient universe sent me. Likewise, I can also use other author's cards (Gypsy, rune, Lenormand) or even a pendulum interpretation. And to be sure, I always have my favourite oracle cards of over 32 years old at hand, which taught me to divination in my youth.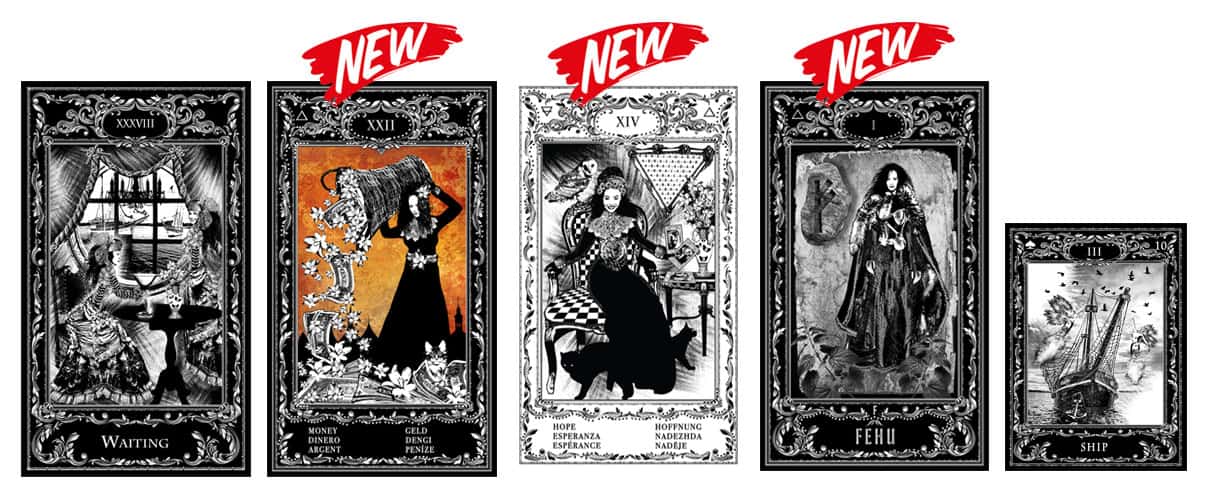 How can I help you?
Fortune telling will show you alternative paths that you do not see yet. The gift I have received and developed all my life is the ability to intuition. Or, as our wise grandmothers said, the gift of "foreboding and foresight."
Together we can discover a hidden but successful path through your life. Or, conversely, avoid situations that may be unfavourable to you. Fortune telling can help you influence your own destiny to your own advantage.
The range of my satisfied clients starts with directors, artists, athletes and ends with single mothers. I like people and I try to help regardless of any social status.
What will you not learn from divination?
If you have questions such as how much you win in the lottery, when you die or what disease you suffer, please do not call. No experienced fortune-teller, witch, or shaman will ever tell you such information. There are moral rules and secrets that are thousands of years older than any current codex. The initiates follow these rules with great respect and humility forever.